What's the latest on our Go Ye Portable Presentation System?
It has gone into Liberia.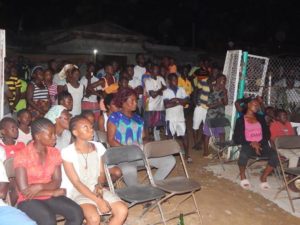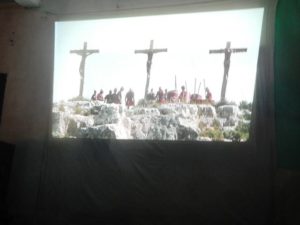 For a while now, we have been talking about newly-designed Go Ye Portable Presentation Systems. The Go Ye Max is battery operated and designed to go into the most remote areas to show the Jesus Film (available in 1600 different languages) and other Bible teachings. The Go Ye AC Light is designed to be used in countries where electricity is available. There are also extra options such as a solar panel and a portable screen. Almost every scenario is covered by one of these kits.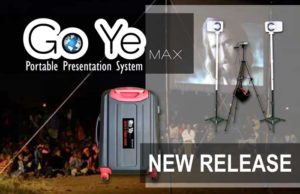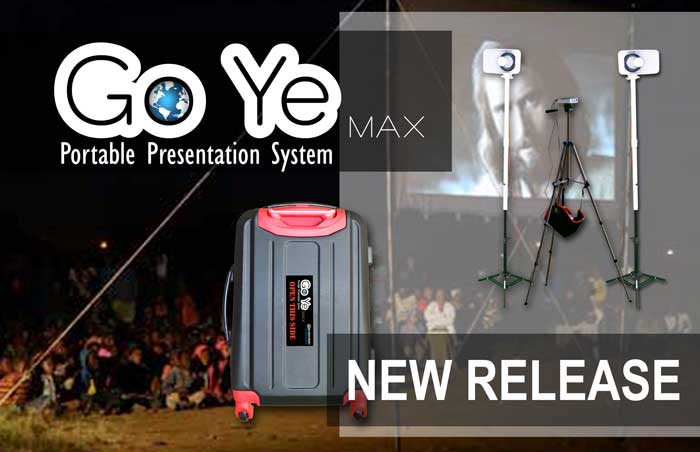 These kits are complete systems and they are travel ready. Each unit is configured to be small enough and light weight enough to fit into the overhead compartment of an airplane. And the batteries are within the TSA guidelines for approval.
The idea is that mission teams can take the Gospel to just about anywhere in the world and introduce the people to Jesus. And we can provide these kits to foreign pastors for the same purpose. These systems can be taken to places where people don't have electricity, can't read, and speak difficult languages. Our current technology is breaking heretofore impenetrable barriers, and we are very excited about it.
Each day brings us closer to the launch. During the last few months, we have examined many connections, cords, and enhancements. And , of course, we have run multiple tests.
We want it to be the awesome tool we have envisioned.
But we are getting close to our beta version. (The beta launch will allow us to make absolutely sure that the system will work as well as we think it will in many different and difficult settings).
Our first kit was purchased by World Harvest Church, Roswell, GA and sent to Liberia. We want to share with you some of the reactions.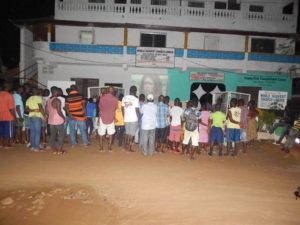 The crowd gathered spontaneously in the street and yard of World Harvest Church, Liberia. In this location, Pastor Stephen Tour was able to show the Jesus film on the side of his building… And to introduce the people to Jesus afterwards.
The crowd was incredibly attentive as they watched highlights from the book of Luke come to life before their eyes.
See for yourself… They loved it!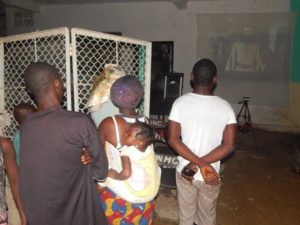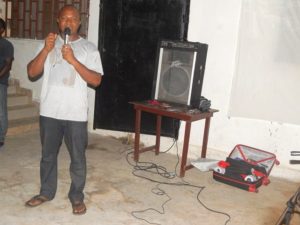 As soon as the weather allows, Pastor tour will be taking the kit to the rural villages an hour or so away. We'll let you know how that goes.
This is an amazing time to be alive. There are many challenges – but even more possibilities. Never has there been such an array of technical advances which can be incorporated into our ministries.
Let's use every one of them for the advancement of God's Kingdom.
Remember, your part in God's plan is an important part. Be blessed as you pursue what He has placed on your heart and
Keep on Soaring!
Suellen Estes