Good News! Projects are moving right along in Liberia.
Many of you remember our Meme's Well Project which we launched last year. Meme is a 6 year old boy who lives outside of Monrovia, Liberia in a small tin house. He, his mother and three brothers live together in an isolated area close to the beach.
In their neighborhood there has neither been running water nor electricity. At night only flashlights have been available to shed some light. All of their cooking has been done outdoors on a wood burning grill. And the boys have had to travel a mile and a half each way, pushing a wheel barrow, in order to obtain the water they needed from a creek. Not clean water, but water just the same.
Meme and his brothers were born after the civil wars which destroyed the infrastructure. They have never known what it was like to draw water from a well nearby or to have lights, heating, cooling, or any of the conveniences we so easily enjoy.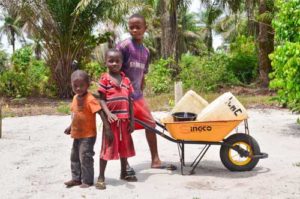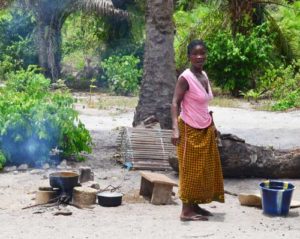 Well, all of that has changed – thanks to many of you and to World Harvest Church, Roswell, GA.
We had started a campaign to set up solar power and to dig a well for them. The first money to come in was enough for the solar power, so Mickey took that equipment last October when he traveled to Liberia.
Recently, World Harvest Church, Roswell pitched in and financed the well project. Now Meme and his family are able to draw their water right from the well. And it's fresh water – not the murky creek water they have been using.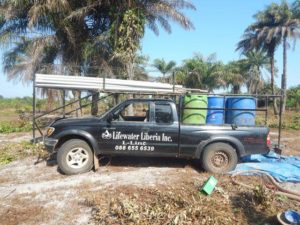 No more hauling jugs for three miles round trip to have water. Now they have it on the property.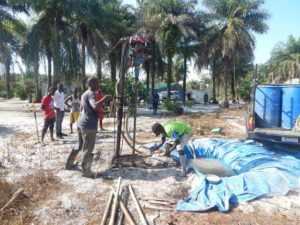 Oh, and the entire neighborhood is coming to the new well!
It's very exciting to us to see these projects complete.
Thanks to all of you who have helped through your prayers or finances. You are the greatest!